ShellScale Decals HO163 - Norfolk Southern GE Dash 8-40C 8300-8313, 8689-8763 and GE Dash 9-40C 8764-8888.
This set is loaded. It and includes all lettering, data and number boards to complete one locomotive and have lots of data for other projects! A detailed decal placement sheet is included.
This set is all new! This image is enlarged for clarity.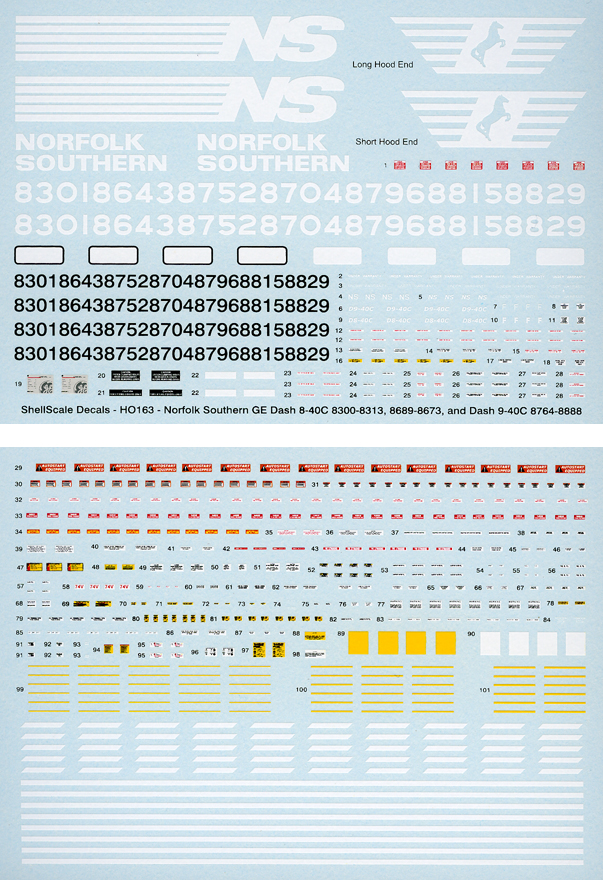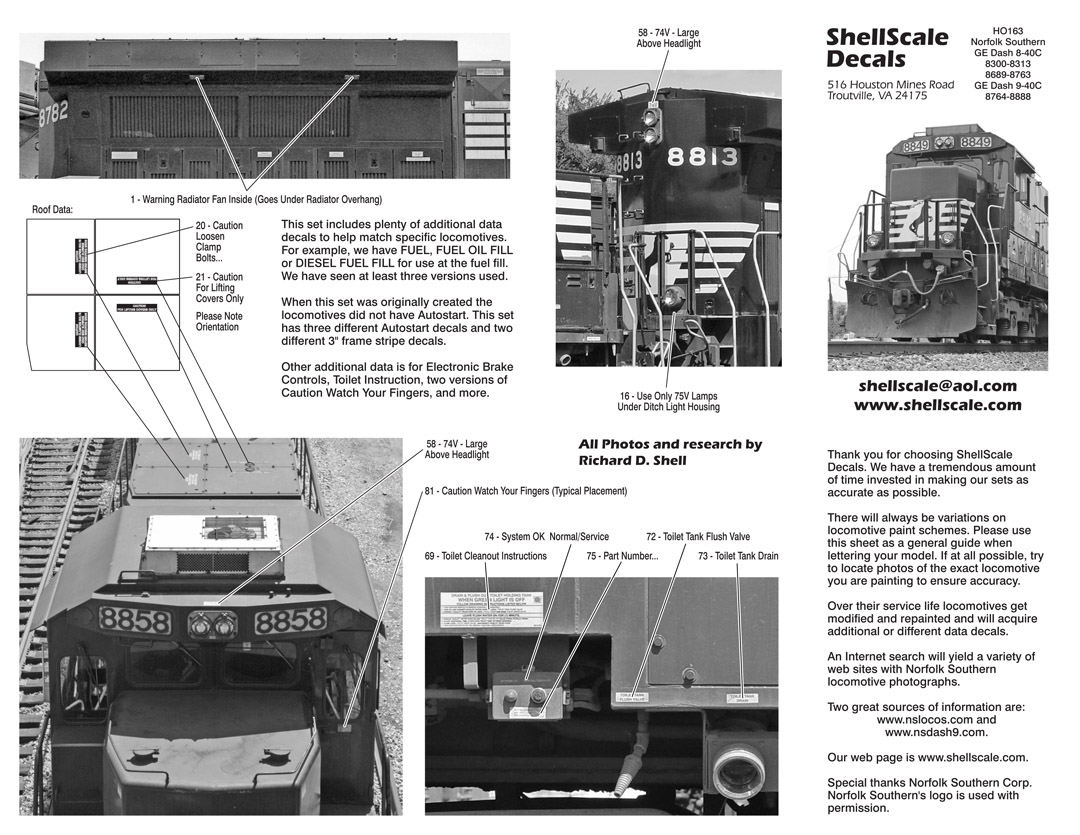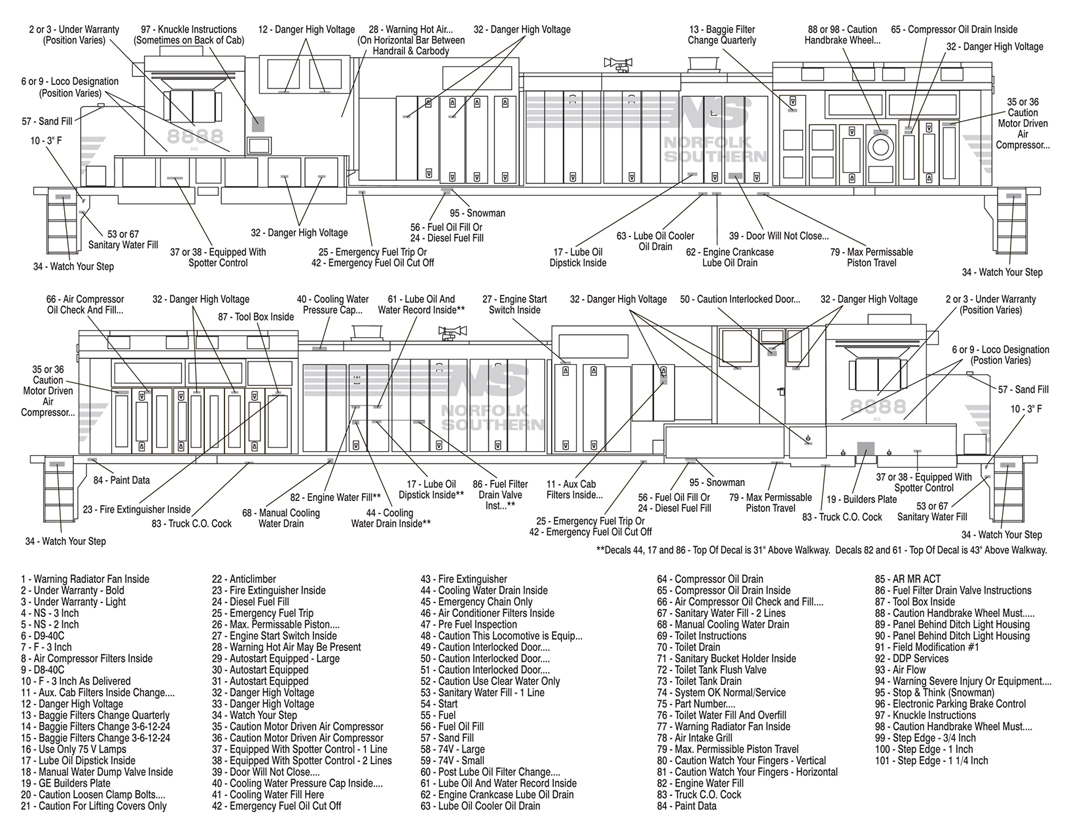 Click here to return to previous page.